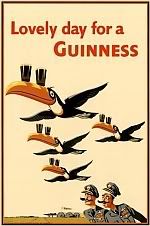 Update: Feb. 12, 09. It looks like these tunes have been take off­line by the band.
Well, what do you know…it's that day of the week again!
Today, to help the elix­er of life go down a little smooth­er, we present these fine songs by the clas­sic bar-band, Cap­tain Tract­or — all leg­al and legit..etc (or so says their web­site).
And from their latest album, North of the Yel­low­head:
Tech­nor­ati Tags: mp3, cap­tain tract­or, cap­tain, tract­or, beer, drink­ing songs, edmon­ton, alberta, canada, band